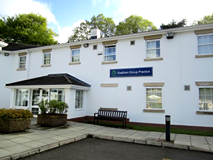 Eastham Group Practice
Treetops Primary Healthcare Centre, 47 Bridle Road, Bromborough, CH62 6EE
It's Saturday 3:02 AM — Sorry, we're closed
Telephone: 0151 327 1391
Fax: 0151 327 8670
WICCG.easthamgrouppractice@nhs.net
Prescriptions
Ordering Repeat Medication through Our Website
Important Information
In order to register with the practice you need to go into the practice to collect your log in details.
Please leave at least 2 working days between placing an order and coming to collect it.
We continue to not accept prescription requests over the phone, for reasons of safeguarding patient safety
Prescriptions for new medication can only be issued following consultation with the Doctor.
Repeat Prescriptions Requests
If your doctor has prescribed medication which he/she wishes you take on a regular basis you may be issued with repeat prescriptions without seeing a GP each time.
Important – please allow 2 clear working days, excluding weekends and Bank Holidays for all repeat prescription requests.
Your medication can be ordered from the surgery using one of the following options:
Online via https://patient.emisaccess.co.uk – you will need to register for this service. Registration is quick and easy and if you do not already have access, can be done by requesting your registration information from the surgery.. This information is personal and specific to you and can only be used to create an online account for yourself. Once you have created your online account you can order your repeat medication, book an appointment with your GP and view some of your medical information. Ordering your repeat prescription online is the most efficient and effective way. It can be requested 24 hours a day when it is convenient for you.
Drop off or post the order request to the surgery. The order slip is the white, tear off part of your repeat prescription. If you don't have your order slip, simply put your request in writing and include your full name, date of birth, address and a list of the repeat medication you wish to order.
Via Fax on 0151 327 8670
Via email at WICCG.easthamgrouppractice@nhs.net
Please note we are unable to accept prescription requests via the telephone as it is clinically unsafe for patients.
Hospital Prescriptions
A hospital prescription will either be faxed or given to you to bring into surgery. These prescriptions will also be available within 48 hours.
Don't Run Out
Please ensure that you request your next prescription in plenty of time before your current supply runs out – particularly when approaching public holidays or when you are planning your annual holiday.
Medication Reviews
Printed on your script you may have a message informing you that your annual medication review is due and to make an appointment. Please ensure that an appointment is made so the medication prescribed for you continues to be suitable and effective. Specific pre-bookable appointments are provided for these reviews.
Prescription collection points
We have a facility where several local chemists are willing to pick up an ordered prescription and have it made up ready for the patient to collect directly from the pharmacy. This can be arranged in one of two ways: firstly, if your doctor agrees, then your prescriptions can be issued under the new Repeat Dispensing Scheme (this is our preferred option as it saves our staff and the chemist's time); otherwise you can contact the chemist directly to request this service as they are unable to do so without your authorisation.
Prescription Charges and Exemptions
Extensive exemption and remission arrangements protect those likely to have difficulty in paying charges (NHS prescription and dental charges, optical and hospital travel costs).
The NHS prescription charge is a flat-rate amount which successive Governments have thought it reasonable to charge for those who can afford to pay for their medicines. Prescription prepayment certificates (PPCs) offer real savings for people who need extensive medication.
Prescription Information
Generic Policy
Every drug has 2 names. It can be very confusing. For example NUROFEN is a trade name or marketing name, the generic or chemical name is IBUPROFEN. Similarly PANADOL and PARACETAMOL.
The government encourage us to prescribe generically and usually there is no difference in the effect between a branded and a generic version. In drugs where there may be a difference then we will prescribe by the trade name.
It also means that sometimes the packaging in which you receive your medicine from the pharmacist will be different to the one you are used to. However, if you check the drug (generic) name on the packet, you should find that it is the same drug. If it isn't, speak to your pharmacist!
Equivalence – quantity of drugs allowed on each prescription
Getting value for your tax-payer's money
From time to time the cost of certain medicines reduces dramatically once the pharmaceutical companies have recouped the costs of development of that drug. We sometimes approach patients and ask if they will change their current medication to the better value preparation. We would only do this if we were sure that the change is suitable for you and that you would get the same benefits, without any added risks, from your original medication. As an example, there is a potential saving of £1 billion over the next five years.